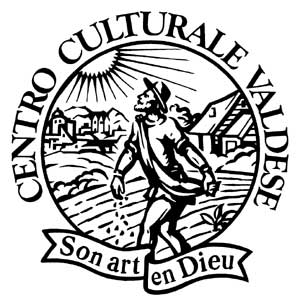 The site www.bibliografia-valdese.com is a joint project of the Foundation Centro Culturale Valdese in Torre Pellice, the Società di Studi Valdesi in Torre Pellice and the Reformierter Bund in Deutschland in Hannover
Document Type:

Author/editor:

[Antoine Léger]

Standard: [Léger, Antoine]

Title:

Vervolch van het Waerachtich Verhael, Inhoudende een pertinente wederleggingh vande Lasteringen van den Marquis van Pianesse, tegens de Gereformeerde vande Valeyen van Piemont, aen-ghebracht door synen brief, gheaddresseert aen de Gemeenten van Angrogne, Boby, Villars ende Roras. Met een Verhael van 't gene na de moort is ghepasseert, ende de redenen waerom de Gereformeerde gedwongen zijn geweest, de Wapenen by de handt te nemen. Waer by noch is ghevoecht Een korte belydenisse des Geloofs, vande Gereformeerde Kerkcken inde Valeyen van Piemont. Uyt de Fransche Tale over-gheset.
Vervolg van het waarachtig verhaal, inhoudende een pertinente weerlegging van de lasteringen van de Marquis van Pianezza...

Date of Publication:

1655

Physical description/Number of edition:

In -4°

Place of Publication:

's Graven Hage,

Standard : [Den Haag]

Pages:

[38] p.

Holdings Information:

Den Haag, Koninklijke Bibliothek: pamflet 7632; Leiden, Bibliothèque Wallonne: B 148.

URL:

https://books.google.it/books?id=z95jAAAAcAAJ&printsec=frontcover&hl=it&source=gbs_ge_summary_r&cad=0#v=onepage&q&f=false

Subjects:

Waldenses - Apologetics - 1655
Waldenses - Confession of faith - 1655
Waldenses - Persecutions - Piedmont - 1655 - Sources


Traduzione olandese della seconda parte di: [Antoine Léger], Relation veritable De ce qui s'est paßé (1655, terza edizione).

Il traduttore ha aggiunto alla confessione di fede una attestazione del 18 agosto 1655 sottoscritta da 2 pastori e 8 laici valdesi (cfr. Balmas, La vera relazione, pp. 112-113).

Armand Hugon-Gonnet, Bibliografia Valdese (1953) n° 1630. Du Rieu, Essai, n° 27.