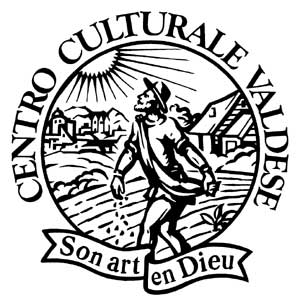 The site www.bibliografia-valdese.com is a joint project of the Foundation Centro Culturale Valdese in Torre Pellice, the SocietÓ di Studi Valdesi in Torre Pellice and the Reformierter Bund in Deutschland in Hannover
Document Type:

Author/editor:

Salvatore Mastrogiovanni ; prefazione alla ristampa di Giorgio Bouchard ; prefazione di Ugo La Malfa.

Standard: [Mastrogiovanni, Salvatore] [Bouchard, Giorgio] [Spini, Giorgio] [La Malfa, Ugo]

Title:

Un protestante nella resistenza : Jacopo Lombardini.


Series:

Nostro tempo

Date of Publication:

1985

Physical description/Number of edition:

Seconda edizione

Place of Publication:

Torino

Standard : [Torino]

Publisher/Printer name:

Claudiana Editrice

Standard: [Claudiana] [La Nuova Italia]

ISBN/ISSN:

88-7016-021-1

Pages:

7 p + XIX p. + 203 pp.

Number of illustrations:

12 tavole fuori testo

Subjects:

Lombardini, Jacopo (1892-1945) - Biography
Resistance - Pellice Valley - 1943-1945 - Diaries and Recollections
Resistance - Waldensian Valleys - 1943-1944


Giorgio Bouchard, Prefazione (pp. 5-7);

Ugo La Malfa, Prefazione [alla prima edizione][p. XI-XIX];

Parte prima: Biografia di Lombardini da Salvatore Mastrogiovanni (p. 1-123);

Parte seconda: I Quaderni del "Diario" di Lombardini (pp. 127-183);

Appendici:

I caduti del V Divisione Alpina "Sergio Toja" (pp. 187-191);

Giorgio Spini, Il messaggio di Jacopo [Discorso commemorativo del 3 maggio 1953 per l'inaugurazione del nuovo edifizio delle scuole elementari di Gragnana intitolate a Jacopo Lombardini] (pp. 193-293)

La prima edizione apparse: Firenze ("La Nuova Italia" Editrice) 1962 (collana "Quaderni del Ponte" -Piero Calamandrei, n. 11).

Cfr. Paolo Ricca, Un pastore nella Resistenza: una storia complessa, in: Riforma-L'Eco della Valli Valdesi 159 (12 ottobre 2012) n. 39, p. 11.