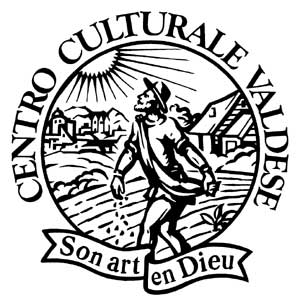 The site www.bibliografia-valdese.com is a joint project of the Foundation Centro Culturale Valdese in Torre Pellice, the Società di Studi Valdesi in Torre Pellice and the Reformierter Bund in Deutschland in Hannover
Document Type:

Author/editor:

Paul Chaix

Standard: [Chaix, Paul]

Title:

Carte des Vallées Vaudoises du Piémont. Essai de Croquis Autographique, levé avec la collaboration de M.M. François Guigoux et Jacob Tron, et dessiné par Paul Chaix […]


Collective work:

Les travaux de Paul Chaix : avec une carte inédite et une planche

Date of Publication:

[1901]

Physical description/Number of edition:

Incisione

Place of Publication:

[Genève]

Standard : [Genève]

Publisher/Printer name:

[Imprimerie Ch. Eggimann & C.ie]

Standard: [Eggiman, Charles]

Format :

mm. 490 x 462

Holdings Information:

Torre Pellice, Biblioteca del Centro Culturale Valdese

Subjects:

Waldensian Valleys - Geographical maps - 1854


Titolo in alto a destra, seguito dalle scale grafiche e da una breve bibliografia e alcune "Osservazioni" sulle Valli valdesi. Sulla sinistra, elenco di località, suddivise per valle, con la misurazione delle relative altitudini.

La carta, realizzata nel 1854 dal geografo Paul Chaix durante un viaggio alle Valli, con la collaborazione di due guide locali, rimase inedita fino al 1901, anno in cui fu pubblicata dal figlio Emile in uno scritto commemorativo dei lavori del padre. Per l'accuratezza del disegno e la ricchezza di toponimi, rappresentò un interessante approfondimento della cartografia ufficiale, e un valido strumento per lo studio del territorio. Risulta però mancante la parte meridionale della Val Pellice. Contenuta in: Les travaux de Paul Chaix... 1901

Bibliografia: D. Rivoir, Etude sur la Cartographie des Vallées Vaudoises, in Bulletin de la Société d'Histoire Vaudoise n. 47, sett. 1925, p. 68-75.